New Zealand is primarily an island country with a moderate climate and welcoming citizens and high education standards. Many find this fascinating that Auckland is one of the most affordable cities in the world. New Zealand offers everything from the best living condition, culture, quality work-life, cuisine to merit education, and more. This place is an ideal destination for students to pursue advanced education, all these aspects make New Zealand one of the best and popular countries for international students, especially for Indian Students who wish to pursue masters or higher education overseas. The government of New Zealand offers an opportunity to students coming from overseas to pursue an education in the country however, one has to get a student visa before entering the land. Thus, it depends a lot on the type of study you wish to pursue before applying for a visa and on for how long you wish to reside in the country. You can find a trusted New Zealand agency in Delhi that will be of huge help for students planning to study abroad.
Document Requirement for New Zealand's Fee Paying Student VISA
Applicants need to understand the requirements one needs to meet when applying for a visa to New Zealand…
You need to have your passport that has to be valid for three months once your period of stay in New Zealand.

It is important to have a letter of acceptance from the education provider in New Zealand, that describes the minimum duration of the course, total tuition fee, and states whether it is domestic or foreign currency. You need to ensure that the course is approved by the New Zealand Qualification Authority.

If you are under the age of 18, you need to have a written guarantee from the institution and a person that will be responsible for your accommodation.

A return air ticket to your country or at least proof that will be sufficient to fund one.

Also, an offer from the education institute approved by New Zealand's Qualification Authority.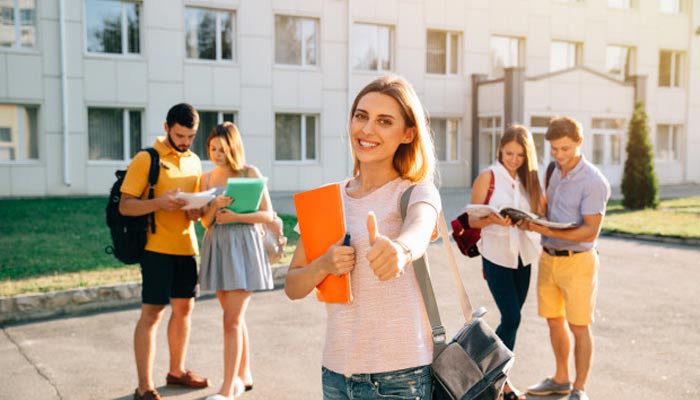 New Zealand PR category Process
The ultimate goal after pursuing higher education in the country is to pursue a professional career of your choice that is relevant to your expertise. You apply for a permanent residence category visa that allows you to reside in New Zealand for a certain amount of time. You need to know that a New Zealand PR is beneficial for one to get amazing job opportunities based on many aspects such as educational qualification, experience, age, and more that allows one to travel to and from the country to any part.
What's New Zealand PR Visa Requirement?
The Basic requirements to attain a PR VISA in New Zealand are listed below:
One must age less than 55 years

They must possess good health and character

Fluency or at least a good command of English

A proof of your intent to stay in the country

Offer from the educational institute or office
If you are planning to migrate to this beautiful country before you make any step get in touch with Giant Migration. Being the leading and trusted New Zealand immigration consultants in Delhi , we can be of huge help in migrating to a foreign land ensuring that you apply all documents and file with precision. Contact us for a hassle-free and smooth migration process.