Are you planning to move to Australia? Well, why won't you? It has so much to offer from laid back lifestyle, friendly neighborhoods, scenic views, beautiful beaches, and so much more. It is easy to understand why many wish to move to the land of kiwis and cute koalas. Australia, as you must know, is home to 25 million people and is one of the largest countries across the globe. However, with a fast-growing population, the country is still one of the least densely populates nations in the world. This means, being popular, it offers ample space for residents to breathe and for migrants or newcomers to reside and live a lavish lifestyle. From having magnificent national parks, beautiful beaches to diverse culture and more play an important role in attracting migrants and visitors. Australia, no matter how old one is, is everyone's paradise. Many plan to move here to pursue education, spent their retirement age, work and reside, and whatnot.
Now, the question that remains is what are the basic requirements to migrate to Australia? Well, below listed are some of the requirements…
Skillset and qualification evaluation

Funds confirmation

No criminal record check

Health insurance

Proficiency in a language

Sometimes one is required to open a bank account before migrating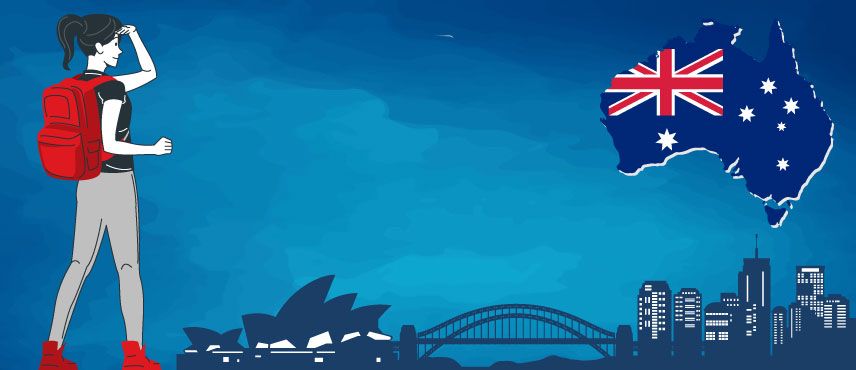 Let's discuss the types of visa that you can migrate with, Migration to a foreign land needs a visa, and Australia, being gracious as it is, has three types of visa that one can choose from. However, it will be granted once you meet the requirements to migrate to this country. You can connect with Australia Immigration Consultants in Delhi to understand all this thoroughly.
Temporary Visa: This visa is granted to those who wish to visit the country for vacation/holidays, short period employment, or for business purposes. A temporary visa is valid for about three months and staying beyond the valid period is considered illegal.
Skilled Immigration Visa: Moving to Australia via this particular visa includes two step process, which includes- One needs to submit an online application expressing their purpose or interest to explain why they are applying for a skilled immigration visa. Secondly, the applicant and their application will be evaluated and awarded points based on their skillsets, age, qualification, and more. They will be granted the visa, only if they qualify. You need at least 60 points to migrate to Australia. 
Australian PR Visa: Australian Permanent Residency Visa helps the visa holder to enter and exit the country without restrictions for five years. However, the government of Australia provides such programs to specific candidates only. 
If you are planning to move to Australia, it will be beneficial to have the experts on board to take care of all the procedures. Well, at Giant Migration, being the best immigration consultants in India for Australia can be of huge help in ensuring a smooth journey.